David Llewellyn (Lyn) Harding was one of the finest actors of the first half of the 20th Century. He was born at the Church House Inn at St Brides, Wentlooge, in 1867. His father, David, was a farmer of over 100 acres and also keeper of the Inn. His parents wanted him to become a Welsh Congregationalist minister but the young David preferred to disappear to a nearby wood to recite Shakespeare. His work on the farm was responsible for a strong physique, which was useful in his later career.
David worked as an amateur actor until a chance meeting with a touring company on route to Bristol gave him his first professional opportunity. His early career was sporadic in terms of employment and roles but, following a tour to the Far East (India, China, Burma and Japan) he achieved more consistent success in the UK provinces and made his debut in the West End in 1903.
Lyn Harding joined the company of legendary actor Sir Herbert Beerbohm Tree and played hundreds of character roles over the next 35 years. Lyn was acclaimed for his "villains", playing Svengali, Shylock and Bill Sykes amongst many others.
He played Henry VIII to Marion Davies's Mary Tudor in the 1922 film "When Knighthood was in Flower and was no stranger to US theatre. In 1917 he appeared in one of three "two hander" short plays in New York with Gareth Hughes in one of the other plays.
He appeared to great acclaim in the 1939 film "Goodbye Mr Chips", starring Robert Donat. One of his last great theatre performances was in London in Chu Chin Chow in 1940.
Harding read the lesson at the funeral on Ivor Novello in 1951, the year before his death in retirement at Westcliffe-on-Sea.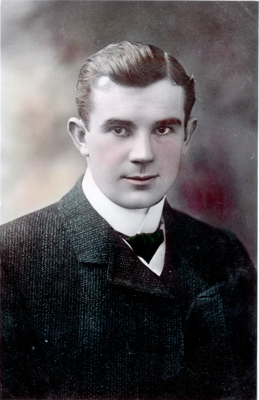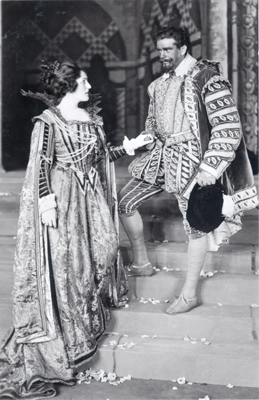 Portrait (Left) - Lyn Harding as Drake (Right)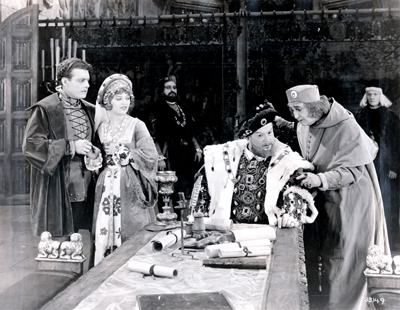 Lyn Harding as Henry VIII with Marion Davies
in "When Kinighthood was in Flower" 1922