1913-1914 saw one of the most important movements in the history of Welsh Theatre. Towards the end of 1912, what could be identified as the first predominently Welsh company of actors had been engaged to tour a play called "Little Miss Llewelyn" to the provinces of England and Wales. The play, a Belgian farce translated and refashioned in a Welsh setting, had enjoyed great success in London, and its star and co-producer, Edmund Gwenn, set about finding a group of Welsh actors to take it further afield. Among the cast at the Vaudeville Theatre in London were Tom Owen and R. A. "Dick" Hopkins and in the touring company were Gareth Hughes and Eleanor Daniels, all of whom are featured in this site. The touring production opened in Llanelli and was seen at Cardiff, Newport, Aberystwyth, Cambridge, Croydon and across the English South Coast Resorts, touring until August 1913.
In Novemebr 1913, a Comedy of Welsh Life in Three Acts, "The Joneses" by one Laurence Cowen, was produced by the author for three weeks at the Strand Theatre in London. Tom Owen, Gareth Hughes, Eleanor Daniels and Dick Hopkins were in the cast, in addition to Dick's siblings Ted and May Hopkins.
Under the patronage of Lord Howard de Walden, an englishman who lived at Chirk Castle and who learnt Welsh, encouragement was being given to the development of an indigenous National Theatre for Wales. It was envisaged that plays of a Welsh nature, in both Welsh and English and penned by Welsh writers, would tour Wales and further afield. In 1913 De Walden's prize of £100 to the best Welsh play was awarded to "Change" by J. O. Francis. "Change" was presented by the Incorporated Stage Society at the Haymarket Theatre, London, for three days in December 1913. Tom Owen, Eleanor Daniels, Gareth Hughes and Dick Hopkins were in the cast and, this time, the remaining member of the performing Hopkins family, Will Hopkins.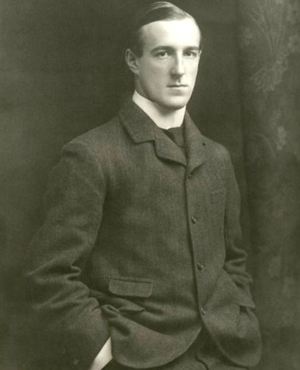 Lord Howard de Walden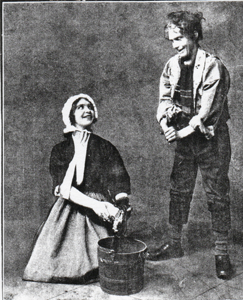 May & Ted Hopkins.
in The Joneses